---
EXTENDED BY POPULAR DEMAND
We tried to take your burger away… And you said NO! So we said ok.
We're extending our Ultimate Black Hide Burger offer until the end of June, so you can continue to indulge all your burger cravings.
If you haven't yet tried our Ultimate Burger, now is the time. We start with a premium Wagyu beef patty, pickled onion, lettuce, tomato, mayonnaise and tomato-chilli relish stacked on a freshly made bun… And if that's not enough for you, add maple bacon, truffle camembert cheese, mushrooms or even foie gras!
ONLY AVAILABLE FOR LUNCH until the 28th June 2019.
So get in now or you'll miss out!
We look forward to welcoming you for lunch soon!
Book Black Hide Caxton Street
Book Black Hide at The Treasury Casino
*Offer only available for lunch. Subject to availability. Offer ends June 28th, 2019. Offer available at Black Hide Caxton Street and Black Hide Treasury Casino. Not valid with any other offer. SHOWN WITH OPTIONAL GOURMET EXTRAS, MAPLE BACON ($8.00), TRUFFLE CAMEMBERT ($12.00), MUSHROOMS ($8.00), fOIE GRAS SIDE ($48.00)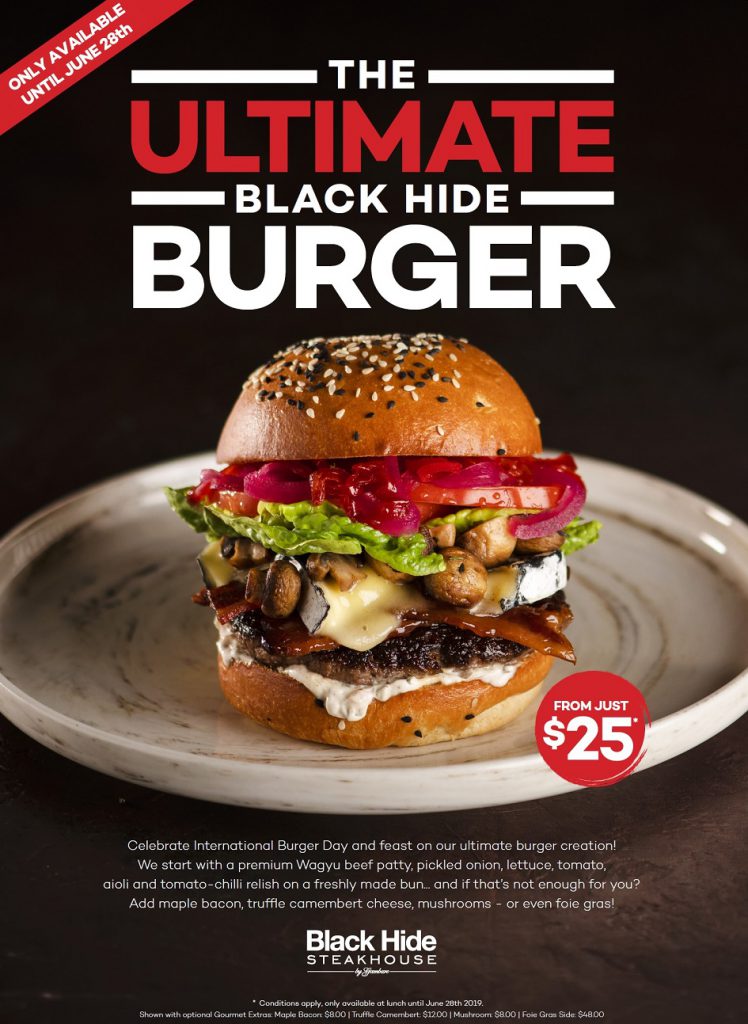 ---