Chef Hat Good Food Guide Awards 2014
---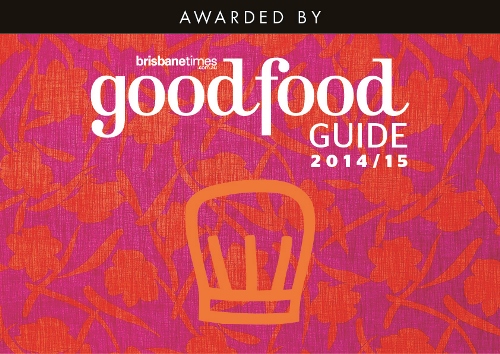 Congratulations to the team at Black Hide Steakhouse on winning a Chef's Hat at the Brisbane Times Good Food Guide Awards 2014.
An accolade in no small part due to the excellence demonstrated by Black Hide's kitchen crew – Lukas McEwan, Kelly Murray, Toshi Asai and the team, and the professionalism of Resturant Manager Vincent Martzloff and his service team in providing diners with consistently excellent service.
To experience Black Hide Steakhouse's contemporary approach to shareable food and world-class steak cuisine, book your table online or phone 07 3369 9500.